What Should I Do If I Was Exposed to Toxins on a New York Construction Site?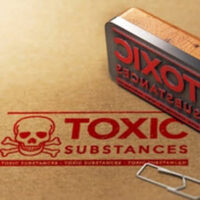 No matter how important a building is, no one should ever be exposed to toxins in order to facilitate its construction. Construction workers in New York may suffer serious health consequences as a result of being exposed to toxins while on the job. In some cases, this exposure is the result of an accident or spill. In other cases, contractors and property owners are fully aware of the health risks, and yet they still send in workers who will undoubtedly suffer serious health consequences. In some cases, these property owners and contractors don't even bother to equip workers with the necessary respiration and protection equipment.
If you have suffered from exposure to toxins on a New York construction site, you should reach out to a qualified, experienced personal injury attorney as soon as possible. After you've received medical attention for your injuries, these professionals can help you seek justice for this gross act of negligence. A committed attorney will fight diligently for your rights as a worker, ensuring you receive a sizable settlement.
Examples of Toxic Substances on Construction Sites 
During a typical workday on a New York construction site, workers may be exposed to a stunning variety of potential toxins. These include:
Solvents: Workers may be asked to work with toxic solvents that are present in various paint-related products
Mineral Fibers: Airborne mineral fibers pose a significant risk for workers' respiratory systems. These fibers may include glass, rockwool, and ceramic particles.
Lead: When demolishing older properties, workers may come into contact with lead. Lead may be present in older paint products.
Asbestos: Asbestos was a popular choice for insulation in decades past, and it is a well-known carcinogen. Unfortunately, many construction workers have passed away due to asbestos exposure.
Acid: If workers come into contact with acid, they may suffer serious injuries. The corrosive nature of acid makes it burn through skin layers, and toxic fumes from acid can be very dangerous as well.
Options for Legal Action 
If you have suffered injuries as a result of toxin exposure at work, you have a number of different options. The first and most obvious option is to file a claim through workers' compensation. This will provide you with significant coverage, and you can get compensation for medical costs, lost wages, and other damages. While you cannot file a civil lawsuit against your employer, you can file a personal injury lawsuit against a negligent third party. This might be a contractor or a property owner who was aware of the danger but did nothing to warn you about it or remedy the condition.
Enlist the Help of a Qualified Personal Injury Attorney Today 
Don't sit back and accept the consequences of toxin exposure. Get the medical help you need, and then reach out to an NYC construction accident lawyer at the office of Michael Gunzburg, P.C. as soon as possible. We can help you hold negligent parties accountable, and we'll fight for your right to receive compensation for your injuries.