If I Was Jaywalking in New York, Can I Still File an Injury Claim?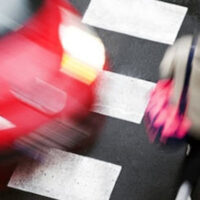 Pedestrian injuries are often some of the most serious when it comes to traffic accidents. While drivers may be protected by a layer of metal, airbags, and various safety technology, pedestrians are completely vulnerable. Regardless of whether you were jaywalking or crossing legally within the crosswalk at an intersection, these injuries can be life-altering.
If you have been injured as a pedestrian while jaywalking, you may be wondering whether you can still file a personal injury claim. Will the court determine that you are to blame for your own injuries? Can you still recover any compensation? These are all important questions, and it makes sense to consult with a qualified personal injury attorney in New York if you want clear answers. These legal professionals can guide you through the entire process and ensure that you receive an adequate, fair settlement.
New York is a Pure Comparative Negligence State 
The first thing you need to know about personal injury claims in the Empire State is that New York is a "pure comparative negligence state." This means that you can still file a personal injury claim even if you are partly to blame for your own injuries. States that put limitations on this are known as "modified" comparative negligence states. On the other hand, New York has zero limitations on its comparative negligence laws. This means that you could theoretically file an injury claim even if you were 99% to blame for your own injuries.
So Can I Still File a Claim? 
If you were jaywalking at the time of your injury, you can still file a personal injury claim. The court would simply take the relevant factors into account when calculating your settlement amount. For example, perhaps you were trying to cross a section of a road where there was no crosswalk. In this situation, a court may determine that you were 50% at fault for your own injuries. Even though it's probably true that you should have walked to the nearest crosswalk, you are not completely to blame for your own injuries.
If you were severely intoxicated and trying to cross a highway in the middle of the night, the court may decide that you are mostly at-fault for your own injuries. That being said, you would still be able to file an injury claim. Even if you were 95% at fault for your own injuries, you could still recover 5% of your total settlement amount.
More is Being Done to Decriminalize Jaywalking 
In the future, jaywalking may be completely decriminalized. There is growing concern that this crime unfairly targets certain minority groups, including the homeless, the impoverished, and the ill-educated. If jaywalking is eventually decriminalized, then this offense may have virtually no bearing on determining fault in personal injury claims.
Enlist the Help of a Qualified Personal Injury Attorney Today 
If you have suffered injuries as a result of jaywalking in New York, your first priority should be to receive adequate medical care. After you have collected medical records and doctors' notes, you should then consult with a qualified NYC personal injury attorney as soon as possible. Trust Michael Gunzburg, P.C., and you can give yourself the best chance of a positive legal outcome.
Resource:
dailyprogress.com/news/state-and-regional/govt-and-politics/jaywalking-decriminalization-is-coming-100-years-after-the-auto-industry-helped-make-it-a-crime/article_488d021c-43d1-11eb-88f7-a3e26ad7e013.html