Toxic Materials In New York's "Green Buildings"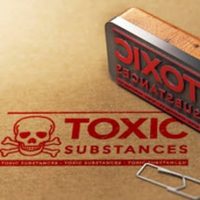 As we strive towards a more sustainable future, we sometimes end up doing more harm than good in New York. While it's easy to dismiss some of these mistakes as part of the "learning process," people who have suffered due to toxic exposure can't brush off the consequences quite as easily. There is growing evidence that some of the materials used in New York's modern "green buildings" may actually be toxic, and these materials can harm innocent people.
Whether you're a construction worker or simply an occupant of these buildings, you can take legal action if you have been exposed to toxic materials. Property owners have a legal responsibility to keep individuals safe and free from toxic exposure. If you have been injured due to their negligence, you can team up with a qualified personal injury attorney in New York and file a lawsuit. As a result, you can receive a settlement that will cover your medical expenses, lost  wages, and other damages.
This is Not a New Problem 
There have been concerns about the toxicity of New York's green buildings for more than a decade. In 2010, the Bank of America Tower was opened to the public, and it was immediately praised for its environmental sustainability. However, the byproducts of this sustainable approach also quickly became apparent. It was eventually revealed that the building consumed more greenhouse gases and energy per square foot than any other office building in Manhattan. This led to many journalists labeling the building a "toxic tower," and it shows that we shouldn't always take things at their face value.
Can Green Buildings Hurt People? 
According to a 2020 article published in Nature, green buildings are commonly constructed using materials that contain hazardous chemicals. These chemicals pose a threat to the occupants and the laborers of the building. The article highlighted the fact that vinyl flooring often contains toxic ortho-phthalates, and that occupants are also exposed to flame retardant chemicals and PFAS inside of commercial buildings.
After one green building in Boston was constructed, air quality tests discovered the presence of a specific flame retardant that had been linked with low fertility rates in men. Tests also discovered the presence of cancer-causing formaldehyde that was being emitted not only from the building, but also from the residents themselves.
The Word "Green" Doesn't Always equate with Safety 
Many people associate the word "green" with safety, healthiness, and sustainability. But this isn't always the case. In fact, companies often slap the word "green" on their products without much thought. Standards for green buildings are just as lacking as the standards for normal buildings in New York. Hazardous and toxic chemicals are used on a regular basis, and this is obviously the opposite of sustainability. Many times people are exposed to toxic chemicals, and didn't even know it.
Enlist the Help of a Qualified Attorney Today 
For help from a skilled NYC personal injury attorney, reach out to Michael Gunzburg, P.C. Thanks to a wealth of experience with a range of personal injury cases, we can help you with this matter in an efficient manner. A more sustainable future shouldn't come at the cost of our health. Despite the good intentions behind green buildings, there is no excuse for exposing the public to toxic materials. Book your free initial consultation today, and we can help you pursue your legal remedies.
Resource:
nature.com/articles/s41370-019-0174-x