Can You Sue For Anesthetic Mistakes In New York?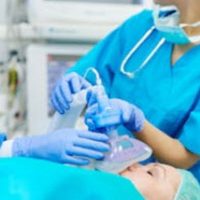 For many people, one of the worst things imaginable is being awake during a surgery. In medieval times, the only "anesthetics" available were strong liquor and a wooden spoon to bite on. The medical world has obviously advanced far beyond these primitive methods – and yet accidents still happen. Unfortunately, a number of New Yorkers continue to experience errors with anesthesia, and these mistakes can lead to serious, lasting medical issues, and even death.
If you have suffered as a result of improper anesthesia in New York, you have every right to hold negligent medical professionals accountable. You can do this by filing a medical malpractice lawsuit against those responsible. This includes the surgeon, the anesthesiologist, and circulating nurse and other critical surgery team members. Team up with a qualified, experienced personal injury attorney in New York, and you can take legal action in an effective, confident manner. Schedule your free initial consultation, and find out your legal options.
Why Do Anesthesiologists  make mistakes? 
According to a 2019 article published in Anesthesia Essays and Researches, the root causes of most anesthesia mistakes are down to lack of knowledge, violations of official procedures and guidelines, medication errors, and lack of communication between medical professionals. The article goes on to say that communication between members of the medical team is especially important, seeing as patient data is often being changed continuously. For example, a patient in a hospital may be given various forms of medication that can react with the anesthesia, and the medical team needs to be aware of what their patients have been dosed with. The article finishes by stating that new technology must be utilized to avoid future mistakes and modernize the anesthesia drug delivery system. 
What are the Potential Effects of an Anesthesia Mistake? 
For many patients, the most disturbing potential issue related to an anesthesia mistake is being awake during the procedure. Patients who experience this are often completely paralyzed to do anything but are fully aware of what is going on. This can lead to serious psychological issues for the patient after the procedure has been completed. Many of these patients suffer from PTSD, flashbacks, depression, and even suicidal thoughts.
Other issues can be even more serious. Anesthesia errors can also cause heart attacks, strokes, spinal cord injuries, asphyxia, trachea damage, brain damage, comas, and even death.
The Statute of Limitations 
If you are filing a medical malpractice lawsuit in New York, you need to be aware of the statute of limitations. This law states that you can only file a lawsuit within a certain amount of time after you are injured.  In New York, the statute of limitations for medical malpractice claims is 2 years and 6 months. It's important to understand that the time limit only begins when from the time of your injury. Many patients subconsciously repress the memory of being awake during surgery, and these memories only surface many years after the incident. This is why it's so important to consult with a medical malpractice attorney, right away. 
Enlist the Help of a Qualified Attorney Today 
The sooner you get in touch with a qualified attorney, the better. Reach out to dedicated NYC medical malpractice attorney Michael Gunzburg, P.C. at your earliest convenience, and we can help you file a medical malpractice lawsuit against those who were responsible for the anesthesia  error. Thanks to a wealth of experience with a wide range of personal injury cases, we have the experience and the resources to provide effective assistance in this matter. Book your initial free consultation today.
Resources:
bbc.com/future/article/20190313-what-happens-when-anaesthesia-fails
ncbi.nlm.nih.gov/pmc/articles/PMC6545954/