Brooklyn Construction Accident Results in Terrible Consequences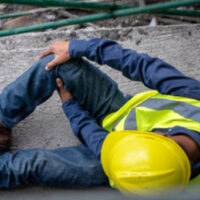 Another construction accident in New York has claimed the life of a worker. The accident also severely injured a second worker. Although it's true that "accidents happen," someone is usually to blame – at least to some degree. Negligence and carelessness by property owners and third-party contractors can lead to serious consequences for innocent workers. Although the exact cause of the accident is yet to be revealed, questions are being raised.
The surviving loved ones of the deceased worker may be able to file a wrongful death claim to gain compensation. This settlement can help the surviving family members with a number of expenses, including burial and funeral costs, loss of wages, and pain and suffering. The injured victim may also have an opportunity to file a personal injury claim through worker's compensation in New York. If you have suffered an injury at a construction site in New York, it's important to get help from a qualified, experienced personal injury attorney as soon as possible.
Two Men Were Crushed By a Collapsing Retaining Wall 
The accident was caused by a collapsing retaining wall. The 9-foot wall was wet, and it was made from brick and cement. When the wall collapsed, workers were buried under a pile of heavy materials. Police and firefighters arrived on the scene and tried desperately to free the men trapped underneath. One man was pulled out of the rubble with injuries, while a second man was later pronounced dead. Authorities at the scene of the accident refused to reveal any particular cause for the collapse. 
Questions Were Immediately Raised 
Questions were immediately raised after the accident. A few neighbors made comments about the wall, stating that it was wet prior to the accident, and that it had significant holes in it. Apparently, the wall was not adequately protected against rain erosion. One neighbor even stated that the wall had collapsed on a previous occasion. Some commented that it was a "half a**ed job." The registered owner of the property in question declined to comment.
The Legal Implications 
Hypothetically speaking, a property owner would be liable for any faulty construction on their property, especially if they were aware of potential hazards before the accident took place. If a property owner hires unlicensed contractors to build something like a retaining wall, many questions are immediately raised. There are strict guidelines and restrictions when it comes to building structures in New York. This is especially true in the case of a retaining wall that exists on the property line between two residences. If injured parties can prove that a property owner's negligence contributed directly to their injuries, they can pursue a personal injury lawsuit against the property owner as well as the contractors.
Enlist the Help of a Qualified Personal Injury Attorney Today 
If you have suffered workplace injuries as the result of a property owner's negligence, reach out to the New York City construction accident attorneys at the office of Michael Gunzburg, P.C. today. We'll fight for your rights as an injury victim, and we'll hold the negligent parties accountable. We will do everything possible to get you the compensation you deserve.
Resources:
nydailynews.com/new-york/nyc-crime/ny-brick-wall-collapse-brooklyn-20201228-7pxw2yajyve47gfrxkgw64nq4i-story.html
nycbar.org/get-legal-help/article/personal-injury-and-accidents/premises-liability/