What Can I Do After Being Injured By Power Tools on a New York Construction Site?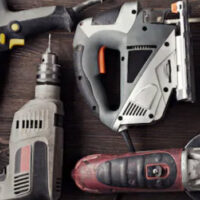 Day in and day out, millions of construction workers in New York rely on various power tools to get the job done. But what happens when these power tools become defective and cause injuries? Workers may place enormous amounts of trust in the manufacturers of these power tools, assuming that they can depend on these companies to put their safety first. Unfortunately, this isn't always the case. When tools malfunction and cause injuries to innocent workers, one of the few options available is to file a product liability claim and hold these manufacturers accountable.
If you're committed to receiving a settlement for your injuries, it's important to connect with a personal injury attorney in New York who you can trust. Ideally, you should choose a personal injury lawyer who has specific experience with injuries on New York construction sites. You may also want to choose an attorney who is familiar with how product liability lawsuits work in the Empire State. Regardless of your unique situation, you need to act quickly and seek justice as soon as possible.
Common Injuries Associated With Defective Power Tools 
There are a number of potential injuries that a defective power tool may cause. Because of the high-powered nature of power tools, these injuries can be quite serious:
Lacerations
Puncture wounds
Burns
Electrocution
Amputations
Hand injuries
Fractures
Loss of an eye
Types of Power Tool Legal Claims 
Generally speaking, there are three main types of power tool legal claims:
Design Defects: In this situation, a design defect caused the injury. All power tools within the same line or unit suffer the same design defect.
Manufacturing Defects: In this situation, a single product was manufactured defectively, independent from other products in the same line. This defect causes the injury.
Marketing Defects: If the company markets the product in a particular way, they can be liable if their instructions or advertisements lead to injuries. For example, instructions may be misleading, or an advertisement may show someone using the tool incorrectly.
Proving Liability 
In order to prove liability, you will need to show that a number of different things occurred:
You were injured or suffered losses
The product is defective
These defects led directly to your injury
You were using the product properly
You didn't remove the existing safety devices
That second to last point is key – many manufacturers will try to prove that you were using the tool in an incorrect manner. This is one of the main reasons why it's so important to always wear the correct safety equipment and closely follow all safety instructions. If you fail to do this, you may not be able to file a product liability claim against the manufacturer.
Enlist the Help of a Qualified Personal Injury Attorney as Soon as Possible 
If you want to hold power tool manufacturers accountable and receive compensation for your workplace injuries, reach out to an NYC construction accident lawyer at the office of Michael  Gunzburg, P.C. today. We have considerable experience with construction injuries in New York, and we know how to hold negligent parties accountable. We'll make sure that you walk away with a fair, adequate settlement for your injuries.
Resource:
osha.gov/hand-power-tools