Renewable Energy Projects In New York Come With Unique Hazards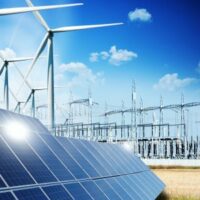 New York is quickly emerging as one of the national leaders in renewable projects and technology. Pretty soon, many of the construction workers in the Empire State will be working on these new projects. It's important to understand the various safety hazards associated with these new projects, as workers could be confronted with technology and systems that they have never before encountered.
If you have been injured in a New York construction accident, there is legal help available. With the right personal injury attorney at your side, you can hold negligent parties accountable and receive compensation for your damages. Workers' Compensation only goes so far, and sometimes you need to take legal action to receive the level of compensation that you're legally entitled to.
Governor Cuomo Announces New Renewable Energy Projects Across New York State 
In March of 2021, it was reported that Governor Cuomo had developed new regulations to oversee the development of renewable energy projects across the State. Thanks to these new laws, New Yorkers can expect a surge in renewable energy projects. Many of our construction workers will find themselves working on these new projects, and many will find themselves in completely unfamiliar territory.
The fact that Cuomo seems to be "rushing" these projects is also a cause for concern. If anything, construction workers should be given the chance to slow down, assess unfamiliar hazards, and proceed with caution as they learn the basics of these new renewable energy projects.
What Are the Unique Hazards for Workers on Renewable Energy Projects? 
Some of the unique hazards for workers on renewable energy projects are obvious. Workers who are familiar with working on 3-story buildings may encounter new hazards when working on a 100-foot windmill, for example. The whole point of windmills is to generate energy from intense winds, and workers who are operating in these areas need to learn how to deal with sudden gusts of wind and other hazards that could send them tumbling downwards.
Another issue is the fact that renewable energy projects may be constructed in remote areas. This makes it difficult to get medical attention when an accident occurs. Solar energy also poses a significant risk. Handling these solar panels and lifting them onto high roofs can be dangerous, and working on ladders and scaffolding is always dangerous.
With that said, many construction workers will be familiar with certain hazards associated with renewable energy projects. These include electrocution and burns. However, the most alarming thing about these renewable energy projects is that they're completely new. How can we create safety standards for technology that people are still struggling to fully understand?
Enlist the Help of a Qualified Attorney Today 
If you need a skilled advocate, contact NYC construction accident lawyer Michael Gunzburg, P.C. Thanks to a wealth of experience with construction injuries and accidents in New York, Michael Gunzburg has the skills and knowledge to help you through this difficult period. Reach out today, book a consultation, and let us help you pursue justice.
Resources:
businessinsurance.com/article/20180705/NEWS08/912322458/Renewable-energy-sector-presents-unique-work-site-hazards
governor.ny.gov/news/governor-cuomo-announces-new-regulations-adopted-accelerate-renewable-energy-projects-across