I Was Given A Defective Medical Device In New York. What Should I Do?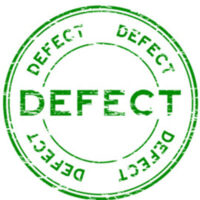 In the United States, citizens have the freedom to pursue a wide range of medical treatment plans based on their needs and preferences. That being said, most of us still trust healthcare professionals to recommend the best solution. In many cases, physicians may recommend medical devices to help with a variety of illnesses. But what happens when these devices malfunction? What happens when they actually do more harm than good? What happens when the manufacturers don't disclose all of the risks associated with their devices?
If you have been injured by a defective medical device in New York, you should reach out to a qualified, experienced attorney as soon as possible. With a legal professional by your side, it becomes much easier to tackle major healthcare manufacturers and corporations. No one should have to suffer needlessly, especially if you put your trust in a medical device that ultimately failed. A legal professional can help you pursue justice.
Examples of Medical Devices 
As medical technology advances, a wide range of medical devices see increased use in New York. These include:
Pacemakers
Defibrillators
Heart Stents
Insulin pumps
Artificial knee or hip implants
Was the Device Approved by the FDA? 
Many of these devices are approved by the FDA. Although this might sound promising, FDA approval may actually make it more difficult to file a lawsuit and gain compensation. There are significant legal obstacles associated with these lawsuits, which is why you need a qualified, experienced attorney. Some devices receive FDA approval even though they have never been reviewed by the FDA. There are certain devices which are approved based on their similarity to other devices which have been reviewed and approved. But frequently the manufacturers are required to monitor the safety of their devices and report any problems to the FDA. Sometimes the manufacturers ignore their responsibilities and put profits over safety.
Does This Fall Under Medical Malpractice or Product Liability? 
Generally speaking, injuries involving medical devices fall under the category of product liability. This means that the lawsuit is filed against the manufacturer or designer of the product, and not individual healthcare professionals. That being said, you may be able to file a medical malpractice lawsuit against a doctor who recommended or installed the wrong type of medical device. For example, a doctor who mistakenly installs a knee implant instead of a hip implant is clearly guilty of gross negligence. Doctors and hospitals may also be liable when they continue to use devices which have safety issues, and fail to disclose those issues to their patients.
The Elements of Product Liability 
If the device itself caused the injury (and not the person who recommended or installed it), you would file a product liability lawsuit. In order to file this type of lawsuit, you need to have suffered serious injuries. You cannot file a lawsuit simply because the device caused you discomfort. There are three main factors that may result in a product liability lawsuit:
Defective Manufacturing: Part of the manufacturing process made the device unsafe, like a loose screw or the use of dangerous chemicals
Defective Design: The product's overall design was dangerous from the very beginning
Defective Marketing: The public was untruthfully led to believe that the device works in a certain way
Reach out to a Qualified Attorney Today 
If you've been injured or harmed in any way as a result of a defective medical device, it makes sense to trust the best attorney you can find in New York. Reach out to Michael Gunzburg, P.C., and you can pursue justice with confidence and efficiency. We have experience in all forms of personal injury lawsuits, including those related to medical malpractice and products liability. Book a consultation today with our NYC personal injury lawyers and we can develop an effective action plan together.
Resource:
fda.gov/news-events/press-announcements/fda-investigating-reports-infections-associated-reprocessed-urological-endoscopes