When Can I File a Personal Injury Lawsuit in New York?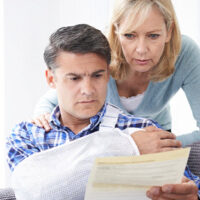 If you have suffered injuries in a car accident or any other type of incident in New York, you may be wondering whether you are allowed to file a lawsuit. In the state of New York, there are a few thresholds and limitations placed on who can file a lawsuit. It's important to understand how this system works if you're serious about filing a personal injury lawsuit in the Empire State. In many cases, a personal injury lawsuit may be the best course of action, especially if insurance companies are unwilling to offer you a fair settlement, or in some cases, any settlement at all.
Regardless of whether you wish to file a lawsuit or you're just curious about this potential course of action, it's best to consult with an experienced, skilled personal injury attorney as soon as possible. These legal experts can help you decide whether to file a lawsuit, and they can help you determine whether or not this course of action is even possible. With all that said, let's explore some of the situations that could lead to a personal injury lawsuit in New York.
Your Insurance Policy is the First Step 
In New York, your first step after suffering injuries always involves your insurance provider. You must try to receive adequate compensation from your insurance policy before you attempt to file a lawsuit. Because New York is a no-fault car insurance state, it doesn't matter who caused the accident. You always turn to your own car insurance policy for compensation related to lost wages and medical bills.  The exception is if you are injured as a passenger, in which case you'd turn to the driver's insurance coverage at first.
The Serious Injury Threshold 
In order to pursue a personal injury lawsuit against the at-fault party, your damages meet the legal definition of  as a "serious injury." There are a number of different injuries that could classify as "serious" under New York law, including:
Serious disfigurement
Broken bones
Permanent damage to a limb or organ
Permanent damage to body functions
Disability for at least 90 out of 180 days following the accident
The 90/180 Day Rule 
If you were disabled or unable to engage in your usual and customary activities for at least 90 days following your accident, you may be able to satisfy the "serious injury" requirement under New York State law..  You would be referring to the "90/180-day rule." This is one of several ways that the law would permit you to move forward with your case in court. Simply put, this rule looks to the things that you used to do before the accident and compares them to your ability to do them afterwards during the window period.
In this context, "disabled" means that you were prevented from performing "all of the material acts which constitute such person's usual and customary daily activities." For example, you might have gone for long walks every day with your dog, or you might have played catch with your son in your backyard. Or you used to work everyday, and now you can't, or you used to work out at the gym, and now can't or can't go everyday, but only once a week.  If any of these "usual and customary daily activities" have been disrupted by your injury, you have the ability to overcome the "serious injury" threshold, and  file a lawsuit against the at-fault party in New York State court.
Enlist the Help of a Qualified Attorney Today 
If you have suffered injuries as the result of someone else's negligence, it's important to enlist the help of a qualified NYC personal injury lawyer as soon as possible. Reach out to Michael Gunzburg, P.C. today, and we'll help you pursue justice.