Can You Sue a Restaurant in New York After Getting Food Poisoning?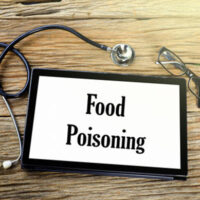 One of the simple joys in life is going out to a nice restaurant with your family and eating a delicious meal. Unfortunately, these nights can often prove memorable for all the wrong reasons. Improperly prepared or stored food and negligence by restaurants can result in serious health consequences for innocent patrons. If you have suffered food poisoning or any other kind of adverse health effects after eating at a particular restaurant, you may be considering your legal options.
At the end of the day, food poisoning represents just another example of a personal injury. With the right personal injury attorney by your side, you can file a personal injury lawsuit and gain compensation for your injury. Perhaps you missed weeks of work due to crippling stomach pain, and you lost a significant amount of income. Maybe you were forced to seek expensive medical treatments after eating at a particular restaurant. Pain and suffering from gastric and intestinal problems can also be extremely difficult to deal with especially if they are recalcitrant and don't go away overnight. You can gain compensation for all of these types of damages with the right approach from a qualified attorney.
The Challenges of a Food Poisoning Lawsuit 
Although a food poisoning lawsuit falls under the same general "umbrella" as a personal injury lawsuit, it involves a few unique challenges. For starters, it is often difficult to prove that a certain restaurant was indeed responsible for your injuries. In most cases, restaurant patrons only start feeling sick after they have returned home. Because most individuals do not assume their food will cause illnesses, they don't take steps to gather evidence until it's too late.
On the other hand, you may feel immediately ill after taking just a few bites of your food. If this is the case, it's important to gather evidence immediately. For example, you might want to gather up samples of the food in a zip-loc bag or something of that nature. Even wrapping the food up in a napkin is better than nothing.
Once you have a sample of the food, your lawyer can coordinate with medical experts to have it tested for a range of different pathogens. Your food may contain a number of different pathogens, including:
Salmonella
Hepatitis B
Coli
Cholera
Rotavirus
Botulism
Regardless of how much evidence you are able to gather after your injury, it's important to act quickly. When you're filing a claim for benefits with the restaurant's insurance company, you usually only have a very small amount of time to take legal action. On the other hand, a personal injury lawsuit in New York adheres to a statute of limitations, which means you must file your lawsuit generally within three years of your injury.
Determining Liability  
As previously noted, determining who is responsible for your food poisoning is a bit of a challenge. When you get your food sample tested, there may be DNA evidence that suggests that one person or a group of people are responsible for preparing your food. This may not be limited to just the restaurant where you ate. I may include wholesalers, food processors, handlers, distributors, and a host of other people who may have had a hand in preparing and distributing your tainted food products. In other cases, food manufacturers or even farmers may also be potentially liable.
Reach Out to Us Today for Help 
If you have suffered from food poisoning or any other type of personal injury, reach out to an NYC personal injury lawyer at the office of Michael Gunzburg, P.C. today.
Resource:
nycourts.gov/courthelp/goingtocourt/SOLchart.shtml