What to Do If Your Workers' Compensation Claim Has Been Denied After a Construction Accident in New York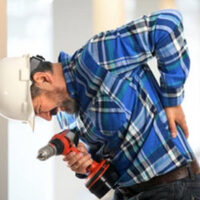 If you're working in New York's construction industry, workers' compensation represents your first line of defense against financial losses due to injury. Almost every single construction-related employer in New York is required to purchase workers' compensation insurance, and you won't have to pay a dime for this coverage. Workers' compensation makes sure that you don't have to pay for your medical bills, loss of wages, and a range of other accident related out-of-pocket expenses.
But what happens when workers' compensation doesn't work like it's supposed to? What happens when your workers' compensation claim is denied? If you find yourself in this situation, it can be tricky to figure out what to do next. Suddenly, you may feel like the protections you were promised were nothing but a lie. In this situation, it's best to team up with a qualified attorney who can help you get the compensation you deserve. With a legal expert by your side, you can move forward after being denied and begin the next process in a professional, effective manner.
Figuring Out Why You Were Denied 
The workers' compensation board may deny claims for a number of reasons. The first step to addressing this issue is figuring out why you were denied. When you understand the board's reasons for denying your claim, you can move forward in a more efficient way. Here are some possible scenarios that may lead to a denied claim:
Injury not reported within the 30-day time limit
Your employer says that your injury didn't occur while you were at work
Lack of medical evidence
You didn't seek medical attention right away
Improper paperwork
No witnesses to the injury
Evidence that the injury was a pre-existing condition
Evidence of intoxication at the time of the injury
Mistakes or errors by insurance companies
Your Next Steps
A qualified attorney can get to the bottom of the issue and figure out what went wrong with your claim. Next, they can determine what your next steps should be. If your attorney sees a clear pathway to reversing the board's decision, they may recommend that you appeal the denial of your claim.
When you appeal the decision, you can request a hearing. Your attorney can represent you as they attempt to convince an administrative law judge that the denial of your claim was unfounded. During this hearing, you may be required to present evidence and prove that you are indeed entitled to workers' compensation.
Even if your claim is denied a second time after your appeal, you have another chance to gain compensation by requesting a review of the decision by the workers' compensation board. It is important to move quickly during this period, as there are strict time limits put in place.
Getting Legal Help 
If you have been denied your workers' compensation claim, it's important to hire a qualified attorney as soon as possible. While you can technically file all the paperwork yourself, this can be time-consuming and confusing for someone who is not familiar with this area of law. Reach out to an NYC personal injury lawyer at the office of Michael Gunzburg, P.C. today, and give yourself the best possible chance of an approved workers' compensation claim.
Resource:
wcb.ny.gov/content/main/onthejob/WCLawIntro.jsp