Elevator Injuries in New York Are More Common Than You Think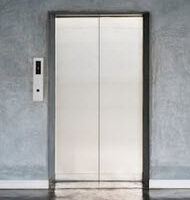 Most of us don't think twice after stepping into an elevator, and this is a common method of travel in the increasingly vertical layout of New York City. But are elevators really safe? While the elevator injury statistics in the Big Apple are relatively low, there are growing concerns about this seemingly innocuous method of travel, especially as we start to build more and more high rises across the Empire State. If you have been seriously injured, or a loved one was killed in an elevator accident, it's important to know how to proceed and take legal action.
If you are pursuing a personal injury lawsuit or claim in New York for an elevator accident, it's important to enlist the help of a qualified, experienced attorney. These legal experts can guide you through the process of filing a claim, negotiating a settlement, and pursuing a lawsuit if necessary. Elevator accidents can be quite severe, and they can even be fatal. You may also want to file a wrongful death lawsuit on behalf of a loved one.
Manhattan Man Crushed to Death 
In 2019, a 30-year-old Manhattan resident died after a serious elevator accident. The man was riding the elevator in his apartment building down to the ground floor, and when the elevator arrived, he stepped out. Unfortunately, the elevator suddenly dropped, leaving him wedged between the elevator shaft and the floor. He was tragically crushed to death. In the months following the incident, it was revealed that the other residents had been aware of this malfunctioning elevator for a long period of time.
The situation became even more unbelievable when it was revealed that this was the only functioning elevator in the building and that it had supposedly  been fixed just a few days earlier. Obviously, the repairs were not adequate, and an innocent man lost his life as a result. Other residents were understandably upset with the building's management company, and many decided to move out as a result. The management company refused to comment on the exact details of the legal repercussions, but it seems obvious that their insurance company became involved and was forced to defend the managing agent actions which caused the resident's death. 
Woman Crushed to Death in Manhattan Elevator Shaft 
Earlier in 2011, a woman in Manhattan suffered a similar fate. The 41-year-old woman had barely set foot in an elevator when it suddenly shot up 20 feet, pulling her into the elevator shaft and crushing her between the walls and the rising elevator. The two other occupants of the elevator were so traumatized that they had to be treated for psychological issues. The entire building was shut down afterwards.  Even more disturbing was the fact that the elevators had violated numerous code violations over the past few years while the property owners refused to take any action to correct the known problems.
Enlist the Help of a Qualified Attorney Today 
There are many other examples of injuries and deaths caused by elevators in New York. If you have suffered an elevator-related injury, it's important to reach out to a qualified attorney as soon as possible. Contact an NYC personal injury lawyer at the office of Michael Gunzburg, P.C. today and receive the assistance you need.
Resources:
nypost.com/2019/08/26/tenants-terrified-of-so-called-working-elevator-after-deadly-accident/
nydailynews.com/new-york/elevator-accident-kills-1-manhattan-article-1.991368