What to Do if You Have Been Asked to Work on an Unsafe Construction Site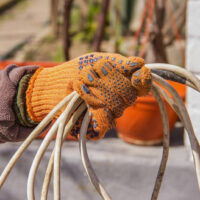 While there are plenty of responsible employers, contractors, and property owners in New York's construction industry, others seem to place minimal value on the safety of workers. If you have spent a few years working in this industry, you've probably witnessed more than one unsafe working condition. It's important to know how to react to this type of situation. Safety might not be the top priority of everyone in the construction industry, but it should always be yours. So what should you do if you have been asked to work on an unsafe construction site?
You Have the Right to Refuse Dangerous Work 
As outlined by the Occupational Safety and Health Administration, you always have the right to refuse unsafe work. Your right to refuse work is protected in a wide range of possible scenarios. Here's when you can walk away from the job:
You asked your employer to deal with a workplace hazard, and they failed to do so
You genuinely believe you are in danger
Any "reasonable person" would not be willing to work in these conditions
There isn't enough time to contact OSHA and have them correct the issue
Your employer refuses to offer you the proper safety equipment needed to do your job
What Should I Do After Refusing Dangerous Work? 
Your first step should always be to ask your employer to deal with these unsafe conditions. Sometimes, they simply aren't aware of the danger. It's important that you formally let them know about the hazard before taking further action. Ideally, you should inform them of the hazard in writing – even a text message can help you establish in court that you had indeed brought this to their attention. Take a picture of the unsafe condition on your cellphone and text it to your boss or foreman so you have a record that you reported.
After you have refused the unsafe work, you should inform your employer that you won't return to the job until the hazard has been dealt with. Refusing work does not mean going home. If at all possible, you should remain at the worksite until you have been formally asked to leave by your employer. They may be able to find other work for you that isn't as dangerous. Finally, you can file a report with either OSHA or the Department of Buildings.
Your Employer Cannot Retaliate Against You 
If your employer retaliates against you for refusing to perform unsafe work, they are breaking the law. For example, they might fire you or demote you. They may also try to isolate you and force you to do demeaning, humiliating work. If you believe your employer is retaliating against you in any way, contact OSHA right away and file a complaint.
Enlist the Help of a Qualified Attorney Today 
If you have already been involved in a construction accident, there is always help available. Get in touch with a qualified, experienced NYC personal injury attorney, and you can hold negligent contractors and property owners accountable for their reckless actions. Ideally, you should team up with an attorney who has specific experience with construction-related accidents, such as Michael Gunzburg, P.C. Reach out today, and we can help you take your first steps towards justice and fair compensation.