Labor Law Section 200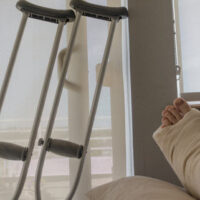 New York State also has Labor Law Section 200 which is a codification of common law negligence. It provides that if the owner or contractor had the authority to supervise or control the work that resulted in the worker's injuries, they are liable to the worker. There are many attributes that the court will look to in determining authority to supervise and control the work. This includes non-exclusive supervision and control- another words the owner can share supervision and control over the work with the contractor, other contractors or sub-contractors and still be found liable. Actions by Owners and their representatives, such as encouraging contractors to comply with safety rules can be deemed authority to supervise and control the work. The court will look to see if the owner had interactions with the contractors and even the workers. The court will also examine to see who is responsible for worker safety, and what role did the owner play in that regard. They may also look to see if the Owner had the authority to stop the work. And whether the Owner had the authority or actually inspected the work. So there are many factors that the Court will look to in order to determine whether the owner or a contractor had authority to supervise control the work of the injured worker. This is why its so important to consult with and hire an experienced construction accident lawyer. We will leave no stone unturned and will push to uncover the facts in your case to explore the possibility of coverage under the Labor Law.
Contact the Michael Gunzburg, P.C. today, and get the representation that will help you get the best recovery for your serious and permanent injuries.