What Happens if I Get Hit By an Uninsured Driver in New York?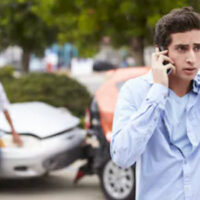 Car insurance is a vital part of traffic safety in New York, but unfortunately there are many drivers in the Empire State that get behind the wheel without being properly insured. So what happens if one of these irresponsible individuals hits you and causes you to suffer injuries? Can you still receive compensation for your damages? What are some additional considerations that you need to take into account in this situation?
If you have questions like these, it's always a good idea to consult with a legal expert. Enlist the help of a qualified, experienced personal injury attorney in New York, and you can gain a clear understanding of the various factors at play. Not only that, but you can also pursue fair and adequate compensation in an efficient manner, even if the other driver was uninsured at the time of the collision.
Uninsured Motorist Coverage is Legally Required in New York 
The first thing you need to understand is that uninsured motorist coverage is legally required in New York. This is not true in many other states. What this means is that your insurance policy will actually provide you with coverage if your injuries were caused by a driver who is not properly insured.
However, this coverage is somewhat limited. The minimum coverage for uninsured motorist insurance is $25,000 for bodily injury per person, or $50,000 in total per accident (if you have multiple passengers). This means that if your damages exceed $25,000, you will need to take legal action in an effort to recover the rest. This also does not cover things like pain and suffering. With all that said, it is possible to get coverage that exceeds this minimum amount.  The only problem is that you need to ask your insurance broker or carrier to provide to you the maximum coverage available so you can protect you and your family from getting into an accident with an uninsured vehicle.
Can I Sue the Other Driver? 
Under certain circumstances, you can sue the at-fault driver. However, this is somewhat tricky as New York is a "no fault" car insurance state. This means that drivers typically file insurance claims without assigning fault. Holding people liable just doesn't factor into the equation. The only exception is if you have suffered a "serious injury." The exact legal definition of a serious injury is very specific in New York, and is as follows:
"a personal injury which results in death; dismemberment; significant disfigurement; a fracture; loss of a fetus; permanent loss of use of a body organ, member, function or system; permanent consequential limitation of [*2]use of a body function or system; significant limitation of use of a body function or system; or a medically determined injury or impairment of a non-permanent nature which prevents the injured person from performing substantially all of the material acts which constitute such a person's usual and customary daily activities for not less than ninety days during the one hundred eighty days immediately following the occurrence of the injury or impairment."
If any of this applies to you, then you would be able to sue the at-fault driver, bypass the insurance system entirely, and receive compensation for both economic and non-economic damages directly from the uninsured driver in court. However, it's worth mentioning that if someone is driving without insurance, they may not have enough money to actually cover your damages anyway.  This is why it is so important to protect you and your family by buying and having your own underinsurance or uninsured coverage on your own policy.
Enlist the Help of a Qualified Attorney Today 
If you've been searching for a qualified, experienced NYC personal injury attorney, look no further than Michael Gunzburg, P.C. We can help you receive adequate, fair compensation regardless of the exact circumstances of your collision. We have a wealth of experience with car accident cases, and we can help you overcome common issues such as dealing with uninsured drivers.
Resource:
thezebra.com/auto-insurance/new-york-car-insurance/state-laws-ny/