Can I Sue a Mechanic for Making My Car Unsafe in New York?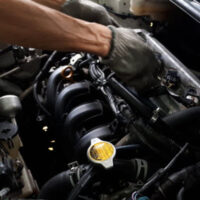 Motorists place an enormous amount of trust in mechanics. New York is filled with all kinds of traffic hazards, and we need to be able to depend on our cars to get us safely from point A to point B. Most of the time, collisions are due to human error on the part of the drivers. However, the actual car itself can also be a factor. If a mechanic at an auto shop in New York has left you with an unreliable and dangerous car, they could be liable for your injuries.
If you're serious about showing that a mechanic's negligence led directly to your injuries, you'll need the help of a qualified, experienced personal injury attorney in New York. These legal professionals can help you investigate the matter further and collect valuable evidence. Proving that your mechanic was negligent isn't always easy, and this is why it's so important to trust the best possible attorney you can find in New York.
Mechanics Have a Duty of Care 
One of the key principles of negligence involves something called a "duty of care." All individuals may have a legal duty of care, especially if they are expected to act with the same responsibilities as a "reasonable person" in a given situation. This duty of care becomes even more important for individuals who are directly or indirectly responsible for someone else's safety. Classic examples include doctors, police officers, and firefighters. Mechanics also fall into this same general category, as one mistake could result in their customer driving an unsafe car.
Proving Negligence 
Proving negligence involves four basic elements:
Proving that the defendant owed you a duty of care
Proving that they failed to carry out this duty of care
Proving that this led directly to your injuries
Proving that you actually suffered damages
The first element is rather straightforward, as we've already established that mechanics owe their customers a duty of care as a matter of course. The last element is also quite easy to prove, as you'll simply need to show the court your medical records and loss of earnings as a result of your injuries.
However, the third and fourth elements of negligence can be difficult. Proving that your mechanic failed in their duty of care requires strong evidence. Showing that this dereliction of duty led directly to your injury can be even more tricky.
For example, you might have collided with another car because your indicators were not functioning properly. You might have switched lanes and collided with another car because of this. However, the defendant could realistically argue that you should have used your mirrors to check before switching lanes. They might also state that you should have checked that your indicator lights were functioning before you started driving.
On the other hand, you might have crashed your car into a tree on an empty road because your brakes failed. Just days prior, your mechanic might have assured you that your brakes were in excellent condition and that your car was safe to drive. In this situation, the court would be forced to consider the possibility of negligence on the part of the mechanic, especially if there is strong evidence supporting your claim.
Enlist the Help of a Qualified Attorney in New York Today
Don't hesitate to contact a skilled NYC personal injury lawyer at the office of Michael Gunzburg, P.C. We've dealt with all kinds of car-related injuries in the past, and we know how to fight for our clients' rights. With the assistance of a skilled attorney such as this, you will stand a much better chance of receiving a fair, adequate settlement for your injuries. Reach out today, and we can develop an action plan together.