Two New Construction Accidents Highlight Persistent Dangers In New York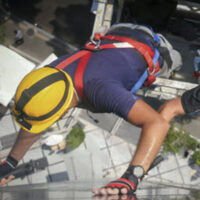 Construction accidents continue to occur constantly in New York. It seems as though each week a handful of new workers are either injured or killed due to these tragic instances. Although the government continues to pass new bills in an attempt to make safety regulations stricter, accidents continue to happen. So what is the disconnect here? How is it possible that an advanced, first-world city like New York continues to experience so many construction-related deaths and injuries on an annual basis?
If you have been injured in a construction accident, you have a few important options. The first and most obvious choice is to file a claim with Workers' Compensation. While this can be an effective route, it may not provide you with the financial compensation you need to continue with your life, pay medical expenses, and deal with a range of additional damages. Sometimes, the best option is to get in touch with a qualified, experienced personal injury attorney in New York. These legal experts will make sure that you're getting an adequate settlement amount. You can also file a claim on someone else's behalf if you have lost a loved one due to a construction accident.
Two New Construction Accidents in Four Days 
In a span of just four days, New York witnessed two new construction accidents – both of which ended in fatalities. This highlights the danger of the modern construction industry, even with state-of-the-art safety technology and strict regulations.
Both incidents occurred in late May of 2021. The most recent accident involved a worker who was on the sixth floor of a building in Queens. In the process of trying to remove a ladder, he fell from a scaffold to his death. Although the man was taken to a nearby hospital, he was quickly pronounced dead. He was just 32 years old.
An earlier incident occurred three days prior at a building in the Bronx that was being renovated into a new school. An elevator suddenly dropped four stories, all the way to the ground. Unfortunately, two construction workers were inside the elevator at the time, and one died on impact. The other worker survived the fall, but he was critically injured and transported to a nearby hospital. Perhaps the most worrying aspect of this accident is the fact that no one knows exactly what caused the elevator to drop. The workers were not servicing or repairing the elevator, and they were instead merely using the elevator to transport debris from one area to another within the construction site.
Enlist the Help of a Qualified Attorney Today 
If you need representation in your case, contact dedicated NYC construction accident lawyer Michael Gunzburg, P.C. We focus on construction injury cases, and we can help you pursue justice and a fair, adequate settlement. Negligent parties should be held accountable, especially if we want to make the construction industry safer for New York workers in the future. Reach out today, and we can develop an effective action plan together.
Resources:
newyork.cbslocal.com/2021/05/23/construction-worker-falls-to-death-queens/
nydailynews.com/new-york/nyc-crime/ny-fatal-bronx-elevator-crash-20210519-jg6h2zhkx5dtlee24s7s7nhtca-story.html