New Construction Safety Bills Announced In New York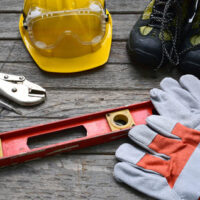 Safety is a pressing concern for construction workers in New York, and it seems as though the government is starting to listen. A number of new safety construction bills were recently introduced in the New York City Council, along with several building code revisions. Whether these initiatives will actually change anything is anyone's guess, but the need for new legislation is clear. Each year, far too many innocent construction workers in New York become seriously injured or lose their lives due to problematic safety issues.
If you have already been injured on a New York construction site, new laws and legislation might seem like they're "too little, too late." However, it's important to note that construction workers like you may be able to avoid injuries with these new laws in place. In addition, you can ease financial pressures by pursuing a personal injury settlement. Work with a qualified lawyer, and you can receive compensation for your medical expenses, your lost  wages, and much more.
Five New Construction Safety Bills for New York 
In April of 2021, it was announced that The New York City Department of Buildings had introduced five new construction safety bills and several updates to the city's Construction Codes. These bills aim to make the following changes:
More licensing and general requirements for general contractors
Harsher penalties for contractors, including the suspension and revocation of licenses
Lower thresholds for the requirements of Safety Coordinators and Site Safety Managers
More requirements for the submission of Site Safety Plans
More requirements for Construction Superintendents
New safety requirements for inspectors, design professionals, and permit holders
New requirements regarding cold-formed steel
The permanent banning of stand-off brackets for C-hook suspended scaffold installation
More safety requirements for elevator emergency hatches and other matters related to elevators
More requirements for communication systems within construction sites
Better fire protection safety
New requirements to protect tenants
Better safety requirements for the underpinning of buildings
New licenses for advanced cranes
Better requirements for netting, low barriers, and chain-link fencing
More smoke test safety requirements
More requirements for flood safety
A new focus on sustainable practices, such as hydrogen fuel cells and eco-friendly building materials
As of yet, these bills have not been passed. However, it is likely that these efforts will at least provide some kind of positive impact on the safety of New York's construction industry. This couldn't have come at a better time, as the State is ramping up spending in a new budget, focusing on a massive surge in new construction projects.
Enlist the Help of a Qualified Attorney Today 
If you've been injured on a New York construction site, there's no need to simply sit back and accept your situation. Enlist the help of NYC construction accident lawyer Michael Gunzburg, P.C., and you can fight for your rights and receive the compensation that you're legally entitled to. Although new laws might help prevent further injuries, personal injury lawsuits remain one of the most effective ways for injured workers to seek justice. When you have medical bills coming in, lost your wages and see financial ruin, you know you need legal help now.  Reach out today, and we can develop an action plan together.
Resource:
rew-online.com/sweeping-new-construction-safety-building-code-revisions-unveiled/