Why It's Important to Hold After School Programs Accountable In New York City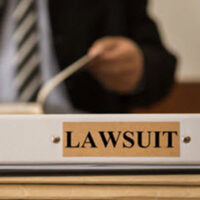 If your child has suffered some form of abuse or neglect at the hands of childcare professionals, you might be wondering what to do next. It's important to take some kind of action against those responsible. By pursuing a lawsuit, you can hold these organizations and individuals accountable, ensuring that this doesn't happen to any other children in the future. Sometimes, it takes a lawsuit to spark positive changes in our community, increasing the safety and security of all children in New York City.
Feeling some sense of apprehension before filing a lawsuit is natural. Good-natured people tend to experience a sense of guilt before they sue organizations, even if their child has suffered serious harm at the hands of an after school program. It goes without saying that you are justified in pursuing this type of legal action. Checks and measures such as these are important foundations of our society, and without them, organizations would be free to treat kids however they liked without any fear of consequences.
If you're ready to file a lawsuit against an after school program, it's best to consult with a legal professional who can help you proceed in an efficient manner. With the right legal assistance, you can fight for the rights of your children.
Past Examples of Notable Lawsuits 
In 2018, a New York City mother sued an after school program after they let an unidentified male "steal" her two children. The man simply claimed that he was the parent, and he was allowed to leave the facility with the two children. Fortunately, these children were able to flee from the man as he took them towards his home.
In another situation back in 2014, a counselor taped the mouths of three children shut at an after school care program in Harlem. She claimed that they weren't being quiet quickly enough. Although this disgraced counselor was arrested on three counts of endangering a child, one mother was also able to sue the organization for neglect, humiliation, and embarrassment.
Can I Sue an After School Program In New York City? 
All educational organizations are held to the same set of standards in New York City. Whenever an adult takes responsibility for the care of a child, they are acting in place of the parents. This means they take on all the same legal obligations as a parent. As such, they are responsible for the safety, supervision, and overall care of the child. If they neglect or abuse your child, they face serious legal consequences. You can also pursue legal action against them. 
Abuse Has Lasting Effects 
Abuse, neglect, and ill-treatment during a child's early years have lasting effects. Research shows that abuse can increase the chances of a child dropping out of school. These experiences may also impact their academic performances and overall sense of motivation at school. This is why it's so important to hold these organizations accountable, and to get your child the compensation that they deserve for their injuries.
Getting Legal Help 
If you need legal assistance as you pursue legal action against an after school program, reach out to New York City personal injury attorney Michael Gunzburg, P.C. today. We'll help you achieve justice.
Resources:
nydailynews.com/new-york/counselor-tapes-shut-mouths-children-harlem-after-school-program-suit-article-1.1983211
nypost.com/2018/07/22/school-let-stranger-steal-child-from-after-school-program-lawsuit/