Can You Sue The New York Subway For Injuries?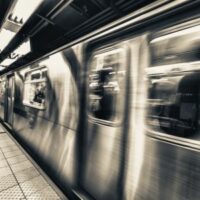 Serious questions are being raised about the safety of New York's subway system. Injuries are definitely not uncommon, and individuals report feeling less confident than ever before about their personal well-being while on the subway. Obviously, something needs to be done to improve the safety of the subway system, but what about those who have already been injured?
If you have suffered injuries while on the MTA's or New York City Transit Authority's premises, it makes sense to get in touch with a qualified, experienced personal injury attorney as soon as possible. These experts can help you approach this situation in the most effective manner possible.
Subway Riders are Feeling Less Safe 
According to a report published in April of 2021, subway riders in New York are feeling less safe than ever before. Although you might assume that Covid-19 is to blame for these feelings, the truth is much more alarming. Out of 33,000 MTA customers, 72% stated that they're primarily concerned about the recent increase in crime on the subway.
They also stated that they felt this was a much more pressing concern than the lack of social distancing or mask-wearing. 36% said they had stopped using the subway altogether because of concerns about crime. At this point, the overall level of customer satisfaction had dropped to 38%, a notable decrease over the previous six months.
Fatal Stabbing in 2021 
In February of 2021, it was announced that a suspect had been arrested after allegedly committing four separate stabbings on the NYC subway system. Two of the victims had lost their lives. Although the man was caught, it may have irrevocably damaged the reputation of the MTA. Police presence on the subway system has been noticeably increased, and the surveys are clear. People no longer have faith that their safety will be adequately protected on New York's subway system.
Is the MTA or NYCTA Liable for Injuries? 
Determining liability is an important step in any personal injury lawsuit. Although the MTA and the NYCTA is a government organization, you do have the potential to file a lawsuit against them. However, this type of lawsuit can be more difficult compared to suing an average property owner. With all that said, it can be argued that the MTA or NYCTA has a legal responsibility to ensure the safety of the public with adequate security solutions. They also have an obligation to adequately warn the public about potential hazards, such as violent criminals on their premises.
Enlist the Help of a Qualified Attorney Today 
If you need help from an NYC personal injury attorney, contact Michael Gunzburg, P.C. We have plenty of experience with a wide range of personal injury cases. We'll listen carefully to your unique situation and recommend the best course of action. Everyone should feel safe while riding the subway, and the MTA NYCTA has a responsibility to protect New York's innocent commuters. Reach out and book your consultation today.
Resources:
abcnews.go.com/US/police-investigating-killed-separate-stabbing-incidents-nyc-subway/story?id=75879519
ny1.com/nyc/all-boroughs/news/2021/04/13/mta-survey-finds-subway-riders-feeling-less-safe-from-upticks-in-crime-not-covid-19-violations