Another Construction Worker Passes Away In New York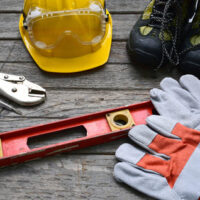 In January of 2021, NBC New York reported that a construction worker tragically lost his life after an accident involving a submerged excavator. Our hearts go out to the family and loved ones of this victim. No one should have to lose a loved one, especially not while that person is trying to earn an honest living in New York. All workers should have the right to work in a safe environment, but sadly this story is all too common in New York's construction industry.
Because this man passed away while on the job, the assumption is that his family would file for death benefits through workers' compensation. Any potential instances of negligence were not reported. However, even if the man's passing was due entirely to an accident with no negligence involved, his family would still have the right to receive considerable compensation for their loss. We can only hope that they will receive a fair and adequate settlement.
The Details of the Accident
 The accident occurred while a crew was working on a site in Linden. This site was close to Arthur Kill, a waterway that separates New Jersey and Staten Island. The man who passed away was working in an excavator when it slipped into the waterway. He then became trapped inside the bulky construction equipment, and no one was able to get him out in time.
In total, the man was trapped there for about one hour before emergency responders were able to free him from the excavator. Because the man was submerged under the water, it was not easy for rescue teams to access him. In the end, the rescue operation required the assistance of the United States Coast Guard, the State Police Marine Unit, the New York Police Department's Air Search & Rescue Unit, members of the New Jersey Marine Task Force, and multiple fire departments.
The construction company in question was identified as Simpson and Brown, an organization based out of Cranford. The Occupational Safety Health Administration looked into the organization and found that they had an open case involving an employee who had been injured due to a fall in 2020.
Filing a Wrongful Death Claim
 In a case like this, the family of the victim would have the chance to file for death benefits through workers' compensation. In addition, families can potentially file wrongful death claims if clear negligence was involved. Perhaps certain safety standards were not being followed, or a property owner knew about a potential threat to workers but failed to report it. Wrongful death claims require the help of a skilled, experienced attorney.
Enlist the Help of a Qualified Personal Injury Attorney Today 
If your loved one has lost their life due to a construction accident in New York, you may be able to file a wrongful death claim. This allows you to receive considerable compensation for your losses. If you're searching for a qualified NYC personal injury attorney who is experienced with these matters, look no further than Michael Gunzburg, P.C. If you need a NYC construction accident lawyer, contact Michael Gunzburg, P.C. today.
Resources:
wcb.ny.gov/content/main/TheBoard/fatalities.pdf
nbcnewyork.com/news/local/construction-worker-killed-in-nj-when-excavator-goes-into-waterway/2854784/