The Most Common Construction Injuries in New York City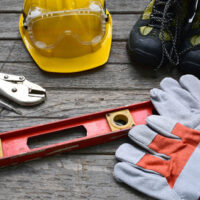 The construction industry in New York has been described as the "bedrock of the economy," and it employs more than a quarter of a million people in the state. With so many people working around the clock in this industry, injuries are inevitable. The physical nature of construction work means that workers are at a high risk for bodily harm, even with modern safety measures and policies in place.
If you work in New York's construction industry, it makes sense to educate yourself about the common sources of injury within this field. If you're already suffered a workplace injury, then you should seek out a qualified attorney as soon as possible. With the assistance of a lawyer who understands personal injury law, you can receive compensation that covers your injuries, pain and suffering, and the loss of your wages.
According to the United States Department of Labor, these are the most common construction injuries:
Falls

Falls and gravity-related incidents are the leading cause of death and injury among construction workers in New York City. Construction workers are often tasked with operating at extremely high levels as numerous skyscrapers and office towers rise up each year.
These injuries are most common when workers are operating on scaffolds, ladders, and roofs. In many cases, construction workers become injured when they are not using proper safety equipment, such as rails and harnesses. According to New York City's Scaffold Law, contractors and property owners have "absolute liability" for these injuries.
2. Being Struck

Being struck by objects and vehicles is another common cause of accidents in New York's construction sites. Vehicles, excavators, forklifts, and scissor lifts are in a state of almost perpetual motion in these areas, and construction workers are often struck or even run over. Falling or rapidly-moving objects also pose a risk. Any item that falls from a height and strikes a worker, offers the injured person additional legal protection under the New York State Labor Law. This is why reflective clothing and hardhats are vital safety equipment and so important to wear on construction sites. The more visible you are while working, the less likely you'll be injured.
3. Being Caught In Between Objects

As a construction worker, you also face the danger of being crushed or caught in between objects. This is a relatively common occurrence, especially when construction workers are operating in trenches where there is no room to maneuver. Workers also face the risk of being crushed if cranes are left unattended. Objects can fall on you, the hoisting mechanisms fail, and in some cases, cranes even fall over and can strike and seriously injure a worker.
4. Electrocutions

New York's construction sites pose a significant risk of electrocution. In many cases, workers may be operating in areas where electrical systems are still being built. This means that workers are often operating in close proximity to exposed wires and other electrical hazards. Untrained workers may also find themselves handling power tools that are not grounded or insulated. Workers, contractors, and property owners must communicate and make each other aware of potential electrical hazards before they begin work. Sometimes foreman hold toolbox meetings to go over these hazards, and sometimes they just don't tell the workers that these hazards exist on the construction site. 
Pursuing a Personal Injury Claim 
If you have suffered an injury at a construction site in New York City, it's best to connect with an attorney who specializes in construction accident cases. Reach out to an NYC personal injury lawyer at the office of Michael Gunzburg, P.C. today, and we'll help you get the compensation you deserve.
Resource:
osha.gov/Publications/3216-6N-06-english-06-27-2007.html