Can You Sue A Gynecologist For An Unnecessary Surgery?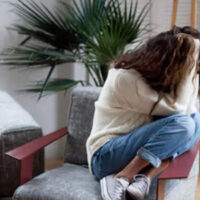 Medical professionals have a responsibility to recommend the best course of action. While doctors should always let patients know when certain procedures are necessary, some can go too far. There are many doctors in New York who seem overly eager to conduct extensive, needless procedures. In the Empire State, many women have been told by their gynecologists that they need expensive, dangerous, and ultimately unnecessary surgeries. These women obviously have no choice but to trust the judgment of gynecologists, and unfortunately, this trust is often misplaced.
So what happens if you have been pressured to undergo an unnecessary procedure by a gynecologist or any other healthcare professional? If you have suffered damages as a result, you can file a medical malpractice lawsuit against the doctor with the assistance of a qualified, experienced medical malpractice attorney in New York. By taking legal action, you can hold negligent and overly eager doctors accountable for their misconduct, and you can also receive a fair settlement. This settlement can help with things like medical expenses, pain and suffering, missed wages, and much more.
Potential Consequences of an Unnecessary Surgery 
If you have been pressured to get a hysterectomy, a myomectomy, or an unnecessary surgery of some kind, you may suffer a number of potential consequences. The first thing you need to consider is the financial impact. These surgeries are often very expensive, and it can be frustrating to pay for something that you didn't actually need in the first place.
In addition, there is always a certain amount of risk involved with these invasive procedures. Complications are not unheard of, and you may have to deal with issues like infections, permanent disfigurement and even death. Finally, open surgeries can result in considerable scarring on the abdomen, which can be unsightly. This can damage your self-confidence going forward, and it may lead to considerable pain and suffering. These are just a few potential consequences of a needless surgery.
Loss of Fertility 
Hysterectomies can be especially problematic because they result in the patient becoming infertile. Young women might not fully understand the long-term consequences of this procedure, and they may be frightened by a gynecologist who warns them of the possible health consequences if they refuse this surgery. Not being able to have children can be a massive blow for many women. Many young women may tell themselves that they never want to have children, but priorities can change as these individuals grow older. However, by the time they realize that they want children, it might be too late to conceive naturally. There is also the sudden impact of loosing your reproductive organs. Your body goes into shock menopause which involves hot flashes, vaginal dryness, vaginal atrophy, horrible sex, a life time of hormone replacement therapy, and other problems like vomiting and nausea.
Autonomy is Very Important in Biomedical Ethics 
All doctors are aware that autonomy is one of the most important things when it comes to biomedical ethics. Doctors must respect the autonomy of their patients, which means they have a legal responsibility to listen to their desires and wishes. All they can do is make recommendations. Unless their patient is mentally impaired in some way, they cannot force them to accept any treatment that they don't want. If your doctor has pressured you into something you were never comfortable with, they are violating your autonomy as a patient.
Enlist the Help of a Qualified Attorney Today 
If you have been pressured into an unnecessary procedure by a New York gynecologist, reach out to Michael Gunzburg, P.C. today. Our NYC medical malpractice attorneys will help you move forward with your claim.
Resource:
cnn.com/2020/09/09/us/columbia-university-ob-gyn-robert-hadden/index.html