Can I Sue if a Vaccine Causes Me Harm in New York City?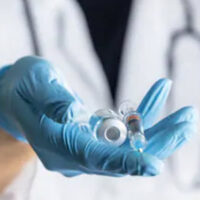 While it's true that vaccines can save lives, they can also cause harm. If you or a loved one has been hurt or injured by a vaccine, it can be difficult to figure out what to do next. After all, the realization that medical professionals are capable of such serious errors can be almost paralyzing. Unfortunately, it is an undeniable fact that the people we trust with our health are capable of doing more harm than good.
If you've been hurt by a vaccine in New York, you may be able to pursue a lawsuit against those responsible. This is called a medical malpractice lawsuit. For any personal injury-related legal advice, it's best to consult with an experienced attorney in New York before taking action. This situation may become more common as COVID-19 vaccinations are rushed through development without proper care or oversight.
The National Vaccine Injury Compensation Program 
The National Vaccine Compensation Program is one option for those who have suffered injuries as the result of a vaccination. Founded in the 80s during a time when vaccine companies were facing record amounts of lawsuits, this organization allows you to receive compensation for your vaccine-related injuries. The VICP is fairly unique, and not all countries have an equivalent organization. Canada, for example, has nothing similar.
You can hire an attorney to represent you as you file a petition with the VICP, and this is often the best choice if you want to give yourself the best chance of a favorable outcome. Many petitions are dismissed. According to one report, only about half of the individuals who filed a petition through the VICP received compensation.
Currently, there are a number of vaccines covered by the VICP, including:
Diphtheria
Hepatitis A and B
HPV
Measles
Polio
Rubella
Tetanus
Flu shots
What About COVID-19 Vaccinations?
Note that as of this writing, COVID-19 vaccinations have not been added to the VICP's list. In addition, plaintiffs are typically barred from pursuing lawsuits against the companies that make these vaccines under federal law. In this case, you would have to pursue an injury claim through the Countermeasures Injury Compensation Program (CICP).
However, this program exists outside the legal system, which means you have no right of appeal to any court. The decisions made by the CICP are also kept secret. This situation becomes even more concerning when you consider the fact that COVID-19 vaccinations may be "mandatory" in many states.
How Much Money Will I Receive in Compensation?
The VICP has paid out a total of $4.15 billion since the program began in the 80s. Wrongful death compensation is capped at $250,000, while there are no limits on compensation for medical expenses, lost wages, and other out-of-pocket expenses. The two largest awards in the VICP's history were between $32 million and $38 million, and they involved injuries to children.
Reach Out to Us Today for Help 
For any medical malpractice case, it's best to team up with an attorney who has experience with personal injury law. Reach out to an NYC personal injury lawyer at the office of Michael Gunzburg, P.C. today, and we'll hold the medical companies accountable.
Resources:
nytimes.com/2019/06/18/health/vaccine-injury-claims.html
hrsa.gov/sites/default/files/vaccinecompensation/resources/84521booklet.pdf