Top Safety Concerns For New York Sewer Construction Projects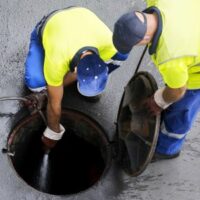 Sewage has been an important aspect of functioning cities for thousands of years. New York City relies on this crucial infrastructure, and it invests heavily in the maintenance and construction of sewage projects. These are some of the most important construction projects in the entire City, and yet most of us are never aware of their extent. These projects take place deep underground where no one can see them. In these confined, dark spaces, there are a number of important safety concerns to consider.
If you have suffered injuries due to an accident in one of these construction projects, it's time to reach out to a qualified, experienced personal injury attorney today. Ideally, you should search for a lawyer who specializes in construction accidents. A legal professional can help you get the compensation you need for missed wages, medical expenses, and other damages.
Trench Safety 
When laborers are working on sewage projects, they often dig trenches. These confined spaces can pose a number of safety concerns. Trenches must be properly shored up so that the sides do not collapse on the workers inside. For deep trenches, a trench box is legally required.
Ladder Safety 
In 2021, it was reported that New York City was opting for trenchless technologies for future sewage projects. These technologies include microtunneling and shiplining. While these methods help avoid many of the safety concerns associated with trenches, they also involve many of their own hazards. For example, workers must often climb up and down ladders in order to access micro tunneling sites. These tunnels can often exceed lengths of 30 feet or more. Even a slight stumble can result in a fatal fall.
Contaminants 
Working on sewage projects may also lead to serious contaminant exposure. Raw sewage can lead to serious health risks, and there may be other toxins and chemicals present. This is why it's so important for workers to wear appropriate PPE when working in these environments, including protective masks and biohazard suits if necessary. In some cases, workers can become infected with parasitic organisms and worms.
Explosions 
There is also a substantial risk of explosion when working in some of these sewage projects. This is due to the low air pressure testing of water pipes. When the volume of air expands rapidly and releases energy, these explosions can seriously injure workers, and in some cases these incidents can be fatal. These risks can be eliminated with certain strategies, such as using hand-operated testers or hydrostatic pressure testing. Any time you are dealing with explosive devices, safety has to be the most important factor. Sometime, when it comes to City sewage projects, time and money take precedence over worker safety.
Enlist the Help of a Qualified Attorney Today 
New York City relies on its sewage system to function properly, and individuals who work on these projects deserve a safe working environment. If you have been injured in one of these projects, you also deserve the compensation you need to deal with medical expenses, missed wages, and other damages. Reach out to NYC construction accident lawyer Michael Gunzburg, P.C., and we can make sure that you're being treated fairly. We have experience in construction accidents, and we can help you take legal action against negligent parties in an efficient manner. Book your consultation today.
Resource:
waterworld.com/water-utility-management/asset-management/press-release/14198545/trenchless-projects-keep-queens-system-flowing