People Around the World Are Suing Medical Companies for Botched or Completely Fabricated Covid-19 Tests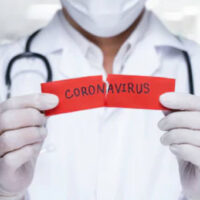 Medical malpractice lawsuits are among the most serious personal injury lawsuits in America. These lawsuits hold medical professionals accountable for their negligence that can lead to serious consequences, including serious injuries and death. We put our trust in doctors and other healthcare workers, and it's important that they deliver high-quality treatments in return. These individuals have a duty of care, and if they fail to uphold those standards, we hold them accountable.
One of the most serious medical issues in today's world is Covid-19, and countless medical companies have emerged with various testing solutions. These tests are designed to provide the average person with peace of mind, allowing us to self-isolate and stop the spread of Covid-19 after receiving a positive result. Unfortunately, citizens of New York and countless other states are slowly discovering that many of these tests are unreliable. There are even widespread claims of results being completely fabricated.
Can I Sue Medical Companies for Unreliable, Botched, of Fabricated Covid-19 Results? 
If you have been tested for Covid-19, you might want to do some research into which specific medical company was responsible for your test. You may discover that this company's reputation has been called into question after the validity of their testing technology was attacked. If this is the case, you may be able to pursue a lawsuit against this company for medical malpractice.
Class-Action Lawsuits are Already in Progress 
If the prospect of suing a medical company for an unreliable Covid-19 test seems unfeasible, consider the fact that people around the globe are already in the progress of pursuing class-action lawsuits against various medical companies. The city of Los Angeles recently filed a lawsuit against a medical company for false advertising and violating food and drug regulations.
Among other things, the company falsely claimed that a positive result makes you "immune" from further Covid-19 infection, a notion that has been completely dispelled by mainstream scientists. These scientists state that even though a test may detect Covid-19 antibodies in your body, you are not protected from reinfection.
After a test in Portugal was discovered to be unreliable, German citizens who were forced to self-quarantine for 14 days in a hotel room protested. They filed for habeas corpus, arguing for their immediate release from confinement after the validity of the test was called into question by numerous experts.
A lab in Ottawa, Canada faced a class-action lawsuit after giving nursing home residents false Covid-19 positive results. These botched results forced 8 people to self-isolate for weeks, and the entire region falsely declared an outbreak as a result.
The Implications of Faulty Test Results 
Faulty test results, whether "false-positive" or "false-negative," can result in serious consequences for individuals and businesses. In many cases, individuals, businesses, and agencies can suffer significant financial losses because of false-positive results. Businesses may be forced to shut down, and individuals may miss weeks of work due to enforced self-isolation. These issues are probably more widespread than you realize. One of the most prominent and widely-used Covid-19 test solutions was deemed to be "worse than flipping a coin" by one expert.
Enlist the Help of a Quality Attorney Today 
If you want to hold these medical companies accountable, reach out to an NYC personal injury attorney at the office of Michael Gunzburg, P.C. today. We have experience with a range of medical-related cases, including failed diagnoses of cancer and similar situations.
Resources:
npr.org/2020/04/25/844777708/l-a-reaches-legal-settlement-with-company-for-false-advertising-of-covid-19-test
beckershospitalreview.com/supply-chain/worse-than-flipping-a-coin-quidel-rapid-covid-19-test-fails-in-asymptomatic-people.html#:~:text=Post%2DAcute-,'Worse%20than%20flipping%20a%20coin'%3A%20Quidel%20rapid%20COVID%2D19,test%20fails%20in%20asymptomatic%20people&text=The%20test%2C%20called%20the%20Sofia,percent%20of%20those%20without%20symptoms.
theportugalnews.com/news/2020-11-27/covid-pcr-test-reliability-doubtful-portugal-judges/56962