Can I Sue My Landlord In New York For Not Installing Proper Fire Alarms?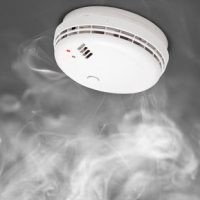 Landlords in New York have a legal responsibility to ensure the safety of their tenants. Tenants often forget that a contract with a landlord isn't just a one-way street. You may be required to give these landlords rent payments each month, but landlords are also required to fulfill their end of the bargain. This doesn't just involve allowing you to live on their property, as landlords must also ensure that their tenants have a safe, healthy environment in which to live.
If you believe that your landlord has failed to hold up their end of the bargain, it might be worth getting in touch with a qualified, experienced attorney in New York. This is especially true if you have been harmed due to the negligence of your landlord. After suffering injuries, you may be dealing with medical expenses, lost  wages, and other damages. When you file a personal injury claim with the help of an attorney, you can get compensated for these expenses while also holding your landlord accountable for their negligent  behavior.
Examples of Landlord Negligence 
If you're wondering whether you can sue your landlord for failing to install proper fire alarms, you need only consider some of the many examples of lawsuits that involve these situations. In June of 2021, it was reported that lawyers had filed yet another lawsuit against Green National, a real estate company owned by football legend Tim Green. The lawsuit accused the company of failing to install smoke detectors, but there were a host of other violations present.
Many residents of one particular apartment complex had been complaining about unsafe and unclean conditions, and one woman was even found murdered on the 12th floor. There were many other buildings across Syracuse that had been allegedly mismanaged by Green National, and the company had previously been sued for unmaintained elevators and rat and roach infestations.
In March of 2021, it was reported that a lawsuit had been filed against George Huang, the owner of The Heights Real Estate Co. He had been accused of failing to repair damage caused by a considerable fire that struck an apartment building in Inwood. Many of the residents, unable to return to their homes, had been forced to live in homeless shelters, with family members, or at hotels.
The lawsuit also claims that Huang was using the fire as an opportunity to forcibly kick tenants out so that he could renovate the apartment building in the hopes of charging higher rates for new tenants. The damage includes open roofs, charred wood beams, water damage, smoke damage, and asbestos exposure.
Enlist the Help of a Qualified Attorney Today
For help with your case, reach out to skilled NYC personal injury lawyer Michael Gunzburg, P.C. We have considerable experience with premise liability law, and we can help you hold your landlord accountable. These individuals have a legal responsibility to provide you with a safe environment. If they fail in their  duty of care, you are fully entitled to file a personal injury claim against them. Reach out and book your free initial consultation today.
Resource:
syracuse.com/news/2021/06/city-sues-greens-over-smoke-alarms-at-another-james-street-property.html