Michael Gunzburg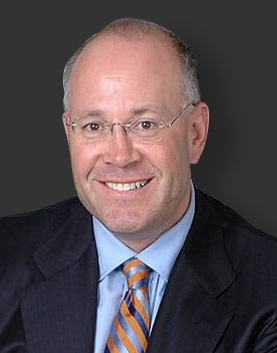 Location: New York, New York
Phone: 212-725-8500
Email: E-mail Me
MICHAEL GUNZBURG has 30 years of extensive civil litigation experience as a New York City personal injury and medical malpractice attorney. He has also represented a variety of business clients in civil litigation, business transaction and real estate matters. Many business people sometimes find themselves in disputes that require experienced trial counsel to handle and resolve. Michael Gunzburg has extensive experience resolving civil disputes, involving personal injury, medical malpractice and business matters at arbitration, mediation or before a jury at trial.
As a personal injury and medical malpractice attorney, Michael Gunzburg has represented thousands of clients injured in all sorts of accidents and involving a variety of medical treatment situations. He has handled cases from their inception, throughout the litigation process including discovery and depositions of the parties, and at trial having presented many cases to juries, and taken numerous jury verdicts.  Michael Gunzburg has also handled and argued many appeals in both the Appellate Division, First and Second Departments , and even to the highest court in New York State, the Court of Appeals.
Michael Gunzburg has handled "simple" trip and fall cases, car, bus, taxi, and train accident cases, complex medical malpractice cases involving botched surgeries, and failure to diagnose breast and other cancers, excessive force cases against the police, and law enforcement including assaults and batteries, devastating construction fall accidents, explosions, and the failure to provide adequate safety protection to workers at the construction site, and has even represented about a hundred female clients in a national pharmaceutical products liability matter involving a birth control device.  We define ourself by the success of the clients we have represented, and invite you to read about some of our success stories on our VERDICTS & SETTLEMENTS SECTION.
As a commercial litigation attorney, Michael Gunzburg has represented clients in court on contract and partnership disputes, shareholder disputes, closely held and family owned business disputes and dissolutions, debtor and creditor matters, insurance litigation, and real estate matters.  Michael Gunzburg has represented business owners in court before judges and juries, and at arbitration and mediations.
Michael Gunzburg graduated from Boston University with a B.S.B.A. in 1982 concentrating in business management and accounting, and graduated from Brooklyn Law School where he obtained a Juris Doctorate in 1987. He is admitted to practice law in New York State in the Appellate Division, Second Department. He is also a Certified Public Accountant in New York State since 1987.
In addition, he is admitted to practice in the Eastern and Southern Districts of New York in the United States District Court. He is an active member of the New York State Trial Lawyers Association, the American Association of Justice and the Brooklyn Bar Association. Mr. Gunzburg is also a member of the legal referral panel for the Brooklyn Bar Association, and has been an active panel member since 1989.
Areas of Practice
Personal Injury
Medical Malpractice
Motor Vehicle Accidents
Construction Accidents
Products Liability
Police Brutality
Municipal Libaility
Real Estate
Commercial Litigation
Bar Admissions
New York, 1987
U.S. District Court Southern District of New York
U.S. District Court Eastern District of New York
U.S. District Court District of New Jersey